Entire Bella Vista Neighborhood Hosting Open House
Never heard anything like this before.  Apparently the entire Bella Vista neighborhood is hosting the First Annual Bella Vista Open House Tour. From what I can gather the event is an open house on Sunday, November 13, 2011 from 1 to 4 PM.  Selected homes will be open and will offer potential buyers, nosy neighbors, opportunistic burglars, and complete strangers the opportunity to see the architecture and finishes of neighborhood homes.  Naturally the event is a fundraiser for the Bella Vista Town Watch.  Tickets to the Bella Vista open house are available for $12 for advance purchase and for $15 on the day of the event.  Pick up your prepaid tickets or make same-day purchases at Fleisher Art Memorial, 719 Catharine Street, starting at 12:30pm the day of the event.
To search Philadelphia Real Estate listings for condos, homes and apartments click here.
Blog post compliments of CenterCityTeam's Philadelphia Real Estate Blog
Frank L. DeFazio, Esquire
Prudential Fox & Roach Realtors – Society Hill
530 Walnut Street, Suite 260
Philadelphia, PA 19106
215.521.1623  Direct
610.636.4364  Cellular
888.308.1148  Fax
Frank@CenterCityTeam.com
www.CenterCityTeam.com
Leave a Reply
Frank L. DeFazio, Esq.
Prudential Fox & Roach, Realtors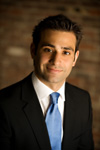 Search Philadelphia Homes
Top Philadelphia Condos 2014
Top New Construction Projects 2014
What Is Your Home Worth?
Get a 100% Free Expert Analysis That Includes Recent Sale Comps and Current Market Conditions.
From Our Blog
Philadelphia Phillie Chase Utley's Penthouse at The Ayer hit the MLS for sale back in October...
Read More»
New Listings
Search Our Site
Search Philadelphia Real Estate Blog