I always think of this Seinfeld skit around this time of year.
If you'd rather get rid of that Christmas tree the right way, here's some advice from the City of Philadelphia
2012 Christmas Tree Recycling Program
Program will run for two weeks: Tuesday, January 3, 2012 through Saturday, January 14, 2012
Citizens who wish to drop off their tree for recycling may take it to the Streets Department Sanitation Convenience Centers located at 3033 South 63rd Street, Domino Lane and Umbria Street and State Road and Ashburner Street during these weeks only. The sites are open from 8:00 a.m. to 6:00 p.m., Monday through Saturday.
The program is designed to provide citizens with an environmentally safe alternative for disposal of used trees.
Commercial entities are not permitted to use Sanitation Convenience Centers to dispose of their trees.
Christmas trees brought to the site should be in the following condition:
- Free of all decorations and ornaments
- Untied
- Free of plastic bags or wrappings
Christmas trees put out at curbside will be collected as trash.
Citizens who require additional information regarding the Christmas Tree Recycling Program may contact the Customer Affairs Unit at (215) 686-5560.
Click For a 100% FREE search of Philadelphia Apartments, Philadelphia Condos, or Philadelphia Homes For Sale
Blog post compliments of CenterCityTeam's Philadelphia Real Estate Blog
Frank L. DeFazio, Esquire
Prudential Fox & Roach Realtors – Society Hill
530 Walnut Street, Suite 260
Philadelphia, PA 19106
215.521.1623  Direct
610.636.4364  Cellular
888.308.1148  Fax
Frank@CenterCityTeam.com
CenterCityTeam.com: Philadelphia Real Estate
Leave a Reply
Frank L. DeFazio, Esq.
Prudential Fox & Roach, Realtors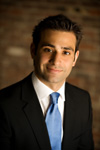 Search Philadelphia Homes
Top Philadelphia Condos 2014
Top New Construction Projects 2014
What Is Your Home Worth?
Get a 100% Free Expert Analysis That Includes Recent Sale Comps and Current Market Conditions.
From Our Blog
Philadelphia Phillie Chase Utley's Penthouse at The Ayer hit the MLS for sale back in October...
Read More»
New Listings
Search Our Site
Search Philadelphia Real Estate Blog