Finnigan's Wake Building Two Story Balcony Over Sidewalk
Finnigan's Wake Building Two Story Balcony Over Sidewalk
PlanPhilly reports that City Council passed ordinances that will allow Finnigan's Wake to build a two story balcony above the Spring Garden Street sidewalk and redesign the front facade that currently exists.  Additionally, Finnigan's is permitted to construct an outdoor dining patio, that will close a portion of Bodine Street to traffic, and a second catering entrance.  The Philadelphia City Planning Commission recommended allowing the Bodine Street patio but was not in favor of the the two story balcony as they felt the amount of remaining sidewalk would be insufficient for pedestrians. The Northern Liberties Neighbors Association is also strongly opposed to the balcony construction.
It certainly seems strange that City Council would approve ordinances that were not recommended by the City Planning Commission and that have little or no neighborhood support.  Conspiracy theorists in the real estate community are crying foul because Finnigan's Wake owner Mike Driscoll is a Democratic committeeman who has publicly expressed a desire to increase the catering component of his business.  The new patio/garden on Bodine Street would essentially act as a connector for Finnigan's Wake and the Democratic Committee Headquarters.
I guess we'll just have to see how this one plays out.  I'll keep updating as updated become available.
Finnigan's Wake New Balcony and Patio Areas
Click For a 100% FREE search of all Philadelphia Real Estate
Blog post compliments of CenterCityTeam's Philadelphia Real Estate Blog
Frank L. DeFazio, Esquire
Prudential Fox & Roach Realtors – Society Hill
530 Walnut Street, Suite 260
Philadelphia, PA 19106
215.521.1623 Direct
610.636.4364 Cellular
888.308.1148 Fax
Frank@CenterCityTeam.com
CenterCityTeam.com: Philadelphia Real Estate
Frank L. DeFazio, Esq.
BHHS Fox & Roach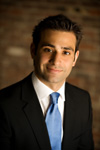 Search Philadelphia Homes