Philadelphia Navy Yard Breaking Ground On Courtyard By Marriott
Philadelphia Navy Yard Breaking Ground On Courtyard By Marriott
As I write this construction is beginning at the Philadelphia Navy Yard on the five-story, 172-room, 99,000 square foot Courtyard by Marriott Hotelpictured above.  The architect on the project is Erdy McHenry Architecture from 915 North Orianna Street in Philadelphia.
Here's a blurb about the project from Peter Van Allen's article yesterday in the Philadelphia Business Journal online:
Work will start Thursday on a $34 million Courtyard by Marriott at the Philadelphia Navy Yard. The 172-room hotel, which is the first for the Navy Yard business park, is being developed by Ensemble Hotel Partners LLC, led by Philadelphia developer Louis A. Cicalese. Cicalese is working with Liberty Property Trust/ Synterra LP, developers of the Navy Yard Corporate Center. It will create 400 construction jobs and 50 permanent jobs. The hotel, which will be at the corner of Rouse Boulevard and Intrepid Avenue, will have 2,000 square feet of meeting space, a restaurant, a lounge and a fitness center. The Navy Yard, which dates to the Civil War and was closed by the U.S. Navy in 1995, is now a business park with tenants like Urban Outfitters Inc., Tasty Baking Co. and Flowers Foods Inc., GlaxoSmithKline, Iroko Pharmaceuticals, Mark Group and others. It also has includes commercial shipbuilding facilities at the Aker Philadelphia Shipyard.
 Philadelphia Navy Yard Overview
The Navy Yard is a vibrant campus that is buzzing with activity. Initial visions and plans for the conversion of the facility to commercial uses are long underway, and diversity of tenants we've been able to attract is a testament to our early successes. In 2004, The Navy Yard unveiled a master plan, prepared by Robert A.M. Stern Architects and a team of real estate, development, planning and design professionals. This plan detailed a new, comprehensive vision for The Navy Yard. In the plan were specific recommendations for adding over 12 million square feet of new construction and historic renovation supporting office, R&D, industrial and residential development and complemented with commercial retail amenities, dynamic open spaces and expanded mass transit. At full build, The Navy Yard will support more than 20,000 employees and over $2 billion in private investment. With this plan as a guide, The Navy Yard has experienced a tremendous amount of development in a short period of time.
More Pictures From Erdy McHenry Architecture
Blog post compliments of the CenterCityTeam Philadelphia Real Estate Blog
Click Here To Search For Philadelphia Real Estate
Click Here To Search For Philadelphia Condos
Click Here For A 100% Free Search Of All Philadelphia Real Estate Listings
Frank L. DeFazio, Esquire
Prudential Fox & Roach Realtors – Society Hill
530 Walnut Street, Suite 260
Philadelphia, PA 19106
215.521.1623 Direct
610.636.4364 Cellular
888.308.1148 Fax
Frank@CenterCityTeam.com
Leave a Reply
Frank L. DeFazio, Esq.
Prudential Fox & Roach, Realtors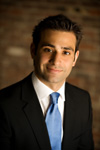 Search Philadelphia Homes
Top Philadelphia Condos 2014
Top New Construction Projects 2014
What Is Your Home Worth?
Get a 100% Free Expert Analysis That Includes Recent Sale Comps and Current Market Conditions.
From Our Blog
Happy Labor Day, friends! In honor of a spankin' new month, I have some spankin' new...
Read More»
New Listings
Search Our Site
Search Philadelphia Real Estate Blog