Trump Tower Philadelphia Project Files Bankruptcy To Avoid Foreclosure
Trump Tower Philadelphia Project Files Bankruptcy To Avoid Foreclosure
A company formed by Donald Trump with intentions of building a luxury hotel and condo project on the Delaware River waterfront filed for Chapter 11 bankruptcy yesterday as part of a legal strategy aimed at preventing foreclosure.  The company, VTE Philadelphia LP, filed for Chapter 11 after a Pennsylvania court granted US Bank, owed $17  million, permission to foreclose on the currently vacant waterfront lot.  A sheriff's sale of the property was scheduled for this morning but the bankruptcy filing prevented the sheriff's sale.  VTE is looking for investors to resuscitate the project.  A similar strategy was recently used by the mezzanine lender at 10 Rittenhouse during legal wrangling between the mezzanine lender and Istar Bank.
Trump Tower Philadelphia was designed to be a 45-story skyscraper located at 709-717 North Penn Street in the Northern Liberties neighborhood of Center City Philadelphia on an existing peninsula extending 700 feet (210 m) into the Delaware River. The developers, a partnership between Donald J. Trump and Multi Capital Group, planned on completing the project, designed by William Alesker (Alesker & Dundon), in 2009 but were unable to proceed when the real estate market collapsed in Philadelphia and nationally. (Wikipedia)
Click here for more information on the Trump Tower Philadelphia project.
Blog post compliments of the CenterCityTeam Philadelphia Real Estate Blog
Click Here To Search For Philadelphia Real Estate
Click Here To Search For Philadelphia Condos
Click Here For A 100% Free Search Of All Philadelphia Real Estate Listings
Frank L. DeFazio, Esquire
Prudential Fox & Roach Realtors – Society Hill
530 Walnut Street, Suite 260
Philadelphia, PA 19106
215.521.1623 Direct
610.636.4364 Cellular
888.308.1148 Fax
Frank@CenterCityTeam.com
You may also be interested in:
Istar Buys 10 Ritenhouse at Sheriff Sale
Yesterday, as reported previously, Istar Financial, the NY based lender for Rittenhouse Square luxury...
Buying Philadelphia Real Estate Foreclosures, REOs and Short Sales
Buying Philadelphia Real Estate Foreclosures, REOs and Short Sales Philadelphia buyers are often interested in...
Philadelphia Real Estate Blog: Istar Owns 10 Rittenhouse
Istar Now Owns 10 Rittenhouse Well not officially yet, but as of January 10, 2012 Istar will transition...
Top 5 Questions About Philadelphia Short Sales
Top 5 Questions About Philadelphia Short Sales 1. How will a short sale affect credit? Depending...
Frank L. DeFazio, Esq.
Prudential Fox & Roach, Realtors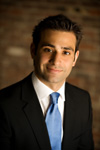 Search Philadelphia Homes
Top Philadelphia Condos 2014
Top New Construction Projects 2014
What Is Your Home Worth?
Get a 100% Free Expert Analysis That Includes Recent Sale Comps and Current Market Conditions.
From Our Blog
I've got a total soft spot for little jewel boxes of homes. One great example is this...
Read More»
New Listings
Search Our Site
Search Philadelphia Real Estate Blog