Tom Bradys House: Castle With A Moat
Tom Bradys House: Castle With A Moat
This has absolutely nothing to do with Philadelphia Real Estate but it still seemed worth posting.  Pete Blackburn of TheNosebleeds wrote a piece about the completion of Gisele and Tom Bradys House. The new construction home (started Spring 2011) boasts 22,000 square feet, 8 bedrooms, six-car garage, lagoon-shaped swimming pool with spa, elevator, nursery, weight room, wine cellar, and moat.

Tom Bradys House blog post compliments of the CenterCityTeam Philadelphia Real Estate Blog
Click Here To Search For Philadelphia Real Estate
Click Here To Search For Philadelphia Condos
Frank L. DeFazio, Esquire
Prudential Fox & Roach Realtors – Society Hill
530 Walnut Street, Suite 260
Philadelphia, PA 19106
215.521.1623 Direct
610.636.4364 Cellular
888.308.1148 Fax
Frank@CenterCityTeam.com
Leave a Reply
Frank L. DeFazio, Esq.
Prudential Fox & Roach, Realtors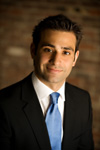 Search Philadelphia Homes
Top Philadelphia Condos 2014
Top New Construction Projects 2014
What Is Your Home Worth?
Get a 100% Free Expert Analysis That Includes Recent Sale Comps and Current Market Conditions.
From Our Blog
Philadelphia Phillie Chase Utley's Penthouse at The Ayer hit the MLS for sale back in October...
Read More»
New Listings
Search Our Site
Search Philadelphia Real Estate Blog