1822 Spruce St, Philadelphia, PA 19103
An extremely unique, architecturally significant listing just hit the MLS in Rittenhouse Square at 1822 Spruce St. This property offers commercial office space on the first two floors and 3 beds, 2 full bath and 4 half baths on the 3rd and 4th floors. With over 7,000 sq.feet and 2 car parking the $2,450,000 asking price seems like steal!
1822 Spruce St, Philadelphia, PA 19103
"There are few homes in the historical blocks surrounding Rittenhouse Square that offer so much exquisite architectural detail in such exceptional condition as does 1822 Spruce St. While its 1st & 2nd floors presently are used for commercial purposes, its current owners' gentle conversion of the space has left its floor plan & details intact while adding & updating modern comforts. They have maintained its millwork, dramatic main staircase, astounding number of stained- and leaded-glass windows & its 9 fireplaces, so it can once again become a glorious single-family residence with but a few changes. A reception vestibule leads to grand-scale formal rooms, including 2 main parlors & a dining room. The 3rd & 4th floors currently are beautifully designed residential space, including chef's kitchen, 3 BRs and 2 baths. Join this with the lower floors or leave as a separate unit. As a rare center-city bonus the finished lower level leads out to 2-car parking. 7,300+/- square feet of both unique & EXQUISITE space."
Click here for information on the 1822 Spruce St neighborhood.
Post compliments of the CenterCityTeam Philadelphia Real Estate Blog
Click Here To Search For Philadelphia Real Estate
Click Here To Search For Philadelphia Condos
Click Here For A 100% Free Search Of All Philadelphia Real Estate Listings
Frank L. DeFazio
Prudential Fox & Roach — Society Hill
530 Walnut Street, Suite 260
Philadelphia, PA 19106
Cell: 610-636-4364
You may also be interested in:
332 Spruce St, Philadelphia, PA 19106 – Cool New Listing!
332 Spruce St, Philadelphia, PA 19106 Owner/Developer calls this property "the single best piece of Philadelphia...
Cool New Listing: 200 Spruce St, Philadelphia, PA 19106
200 Spruce St, Philadelphia, PA 19106 Exciting news for fans of historic Philadelphia Real Estate,...
Just Listed In Rittenhouse Square
The combination of cold weather and lack of homes listed for sale have been slowing down the real estate...
Former United Way Building Undergoing Renovation
Washington Square West - The new ownership of the former United Way building on the corner of 13th...
Leave a Reply
Frank L. DeFazio, Esq.
Prudential Fox & Roach, Realtors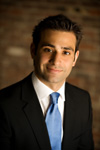 Search Philadelphia Homes
Top Philadelphia Condos 2014
Top New Construction Projects 2014
What Is Your Home Worth?
Get a 100% Free Expert Analysis That Includes Recent Sale Comps and Current Market Conditions.
From Our Blog
A big, detached home on a huge, shady lot? You are thinking that this can't possibly be...
Read More»
New Listings
Search Our Site
Search Philadelphia Real Estate Blog