Allan Domb Buys 10 Rittenhouse Condos Housing Serafina and Barney's
iStar Financial, owner of luxury Rittenhouse Square condominium 10 Rittenhouse, recently sold two ground level commercial condominiums to none other than Allan Domb Real Estate for a whopping $17,000,000.  At 16,000 square feet the two retail condominiums sold for just over $1,000 per square foot.   The two commercial spaces measure 9,707 square feet and 6,293 square feet are currently occupied by Serafina Restaurant and Barney's Co-op respectively. 10 Rittenhouse has 3 remaining commercial condominiums and eventually Allan will probably buy those too.
Blog post compliments of the CenterCityTeam Philadelphia Real Estate Blog
Click Here To Search For Philadelphia Real Estate
Click Here To Search For Philadelphia Condos
Click Here For A 100% Free Search Of All Philadelphia Real Estate Listings
Frank L. DeFazio, Esquire
Prudential Fox & Roach Realtors – Society Hill
530 Walnut Street, Suite 260
Philadelphia, PA 19106
215.521.1623 Direct
610.636.4364 Cellular
888.308.1148 Fax
Frank@CenterCityTeam.com
You may also be interested in:
Istar Buys 10 Ritenhouse at Sheriff Sale
Yesterday, as reported previously, Istar Financial, the NY based lender for Rittenhouse Square luxury...
Luxury Condos in Rittenhouse Square Holding Value
Luxury Rittenhouse Condos Holding Value The Wall Street Journal reports that upscale...
Philadelphia Real Estate Blog: Istar Owns 10 Rittenhouse
Istar Now Owns 10 Rittenhouse Well not officially yet, but as of January 10, 2012 Istar will transition...
1706 Rittenhouse Sells Last Penthouse
1706 Rittenhouse, the ultra high end Rittenhouse condo, recently sold the last of the original four...
Frank L. DeFazio, Esq.
Prudential Fox & Roach, Realtors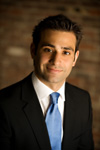 Search Philadelphia Homes
Top Philadelphia Condos 2014
Top New Construction Projects 2014
What Is Your Home Worth?
Get a 100% Free Expert Analysis That Includes Recent Sale Comps and Current Market Conditions.
From Our Blog
Sometimes I come across a home that makes my heart go pitter-patter, but isn't quite a fit...
Read More»
New Listings
Search Our Site
Search Philadelphia Real Estate Blog