Nationwide Real Estate News: May 10, 2013
Here's the latest real estate news for the Philadelphia Real Estate community and across the country.  Feel free to pass the news along to your friends, colleagues, and clients.  Happy Friday!
Mortgage delinquency rate rises as foreclosure inventory subsides: MBA
The delinquency rate for mortgages on one-to-four unit residential properties grew to 16 basis points from the fourth quarter of 2012 to the first of 2013 even as the nation's foreclosure inventory rate dropped to 3.55%, the Mortgage Bankers Association said Thursday.
http://www.housingwire.com/news/2013/05/09/mortgage-delinquency-rate-rises-foreclosure-inventory-subsides-mba
Housing Market Continues to Recover
http://www.washingtonpost.com/business/economy/housing-market-continues-to-recover/2013/04/30/e7aab150-b1f8-11e2-9a98-4be1688d7d84_graphic.html
HAR Issues Warning About Craigslist Rental Scam
http://www.inman.com/wire/har-issues-warning-about-craigslist-rental-scam/
8 Things Really Successful People Do
Most people claim to want success. But not everyone is willing to do the hard work and the smart work to get there.
http://www.businessinsider.com/8-things-really-successful-people-do-2013-5
2012 Realtor Technology Survey
The purpose of this survey report is to provide a broad picture of REALTORS technology characteristics and needs.
http://www.realtor.org/reports/2012-realtor-technology-survey
Best Places To Enjoy A Glass Of Wine In Philadelphia!
Attention winos! Our friends at Philadelphia Real Estate and CenterCityTeam.com gathered a list of the some of the best places to stop in and have nice, refreshing glass of wine. Enjoy!
http://www.centercityteam.com/2013/05/09/best-places-to-enjoy-a-glass-of-wine-in-philadelphia/
Post compliments of the CenterCityTeam Philadelphia Real Estate Blog
Click Here To Search For Philadelphia Real Estate
Click Here To Search For Philadelphia Condos
Click Here For A 100% Free Search Of All Philadelphia Real Estate Listings
Frank L. DeFazio
Prudential Fox & Roach — Society Hill
530 Walnut Street, Suite 260
Philadelphia, PA 19106
Cell: 610-636-4364
Licensed in Pennsylvania
Leave a Reply
Frank L. DeFazio, Esq.
Prudential Fox & Roach, Realtors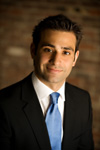 Search Philadelphia Homes
Top Philadelphia Condos 2014
Top New Construction Projects 2014
What Is Your Home Worth?
Get a 100% Free Expert Analysis That Includes Recent Sale Comps and Current Market Conditions.
From Our Blog
Imagine living in the very heart of Center City, Philadelphia. Imagine a home flooded with natural...
Read More»
New Listings
Search Our Site
Search Philadelphia Real Estate Blog