Frank L. DeFazio, Esq.
Prudential Fox & Roach, Realtors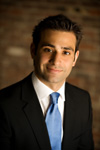 Search Philadelphia Homes
Top Philadelphia Condos 2014
Top New Construction Projects 2014
What Is Your Home Worth?
Get a 100% Free Expert Analysis That Includes Recent Sale Comps and Current Market Conditions.
From Our Blog
Philadelphia Phillie Chase Utley's Penthouse at The Ayer hit the MLS for sale back in October...
Read More»
New Listings
Search Our Site
Search Philadelphia Real Estate Blog