Queen Village Neighborhood


Philadelphia's First Neighborhood
Queen Village is a neighborhood in Center City, Philadelphia.  As early as 1830 Queen Village was a thriving community of 20,000 who made their living as weavers, tailors, ship builders, mariners or as machinists and black smiths in iron foundries. Military industry was also present, including the Shot Tower, a munitions plant built for the War of 1812 and the US Naval Ship Yard, just south of Washington Avenue.  In modern times, Queen Village has upward of 300 cafes, restaurants, entertainment venues, and shops.  Queen Village is home to an excess of 7000 families whose median income and home values are among the highest in the city.  Queen Village is bounded by South Street to the North, Washington Avenue to the South, the Delaware River to the East, and 6th Street to the West.  Queen Village is South of the Society Hill and East of Bella Vista.
Search Queen Village Homes
Queen Village Attractions
Fabric Row
Headhouse Square
Famous 4th Street Deli
Acme Piano Condos – 201 Queen Street, Philadelphia, PA 19147
School House Condos – 246 Fitzwater Street, Philadelphia, PA 19147
Queen Village Resources
Queen Village Neighbors Association: http://www.qvna.org
South Street Headhouse District: http://www.southstreet.com/
Queen Village Schools, Elementary: George W. Nebinger School or William M. Meredith School and High School: Horace Howard Furness High School
Frank L. DeFazio, Esq.
BHHS Fox & Roach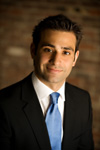 Search Philadelphia Homes