Rittenhouse Square
Prestigious Rittenhouse Square
Rittenhouse Square is a neighborhood in Center City Philadelphia that surrounds Rittenhouse Square Park. Rittenhouse Square Park is one of the five original open space parks planned by William Penn and surveyor Thomas Holme in the late 1690's. Originally named Southwest Square, the park was renamed in 1825 to honor David Rittenhouse, the first director of the United States Mint. In 1840, James Harper, a merchant and brick maker became the first person to construct a home on Rittenhouse Square at 1811 Walnut Street. By 1850 Rittenhouse Square become a popular residential district for the wealthy Victorian Aristocracy and many of the Victorian mansions erected in the mid 19th century still exist today. Rittenhouse Square remains a trendy, upscale neighborhood replete with residences and restaurants, bars, boutiques, schools and cultural venues.  Rittenhouse Square neighborhood boundaries for real estate purposes are 22nd street to the West, Broad Street to the East, Market Street to the North and South Street to the South.
Rittenhouse Real Estate Listings
Rittenhouse Square Attractions
Barclay Prime
Rouge
Parc Rittenhouse
Rittenhouse Hotel
Rittenhouse Square Park
The Barclay – 237 South 18th Street, Philadelphia, PA 19103
220 W. Rittenhouse – 220 W Rittenhouse Square, Philadelphia, PA 19103
The Lanesborough – 1601 Locust Street, Philadelphia, PA 19103
Residences at The Rittenhouse Hotel – 210 West Rittenhouse Square, Philadelphia, PA 19103
Symphony House – 440 South Broad Street, Philadelphia, PA 19146
10 Rittenhouse – 130 S 18th Street # 703, Philadelphia, PA 1910
1706 Rittenhouse – 1708 Rittenhouse Square, Philadelphia, PA 19103
Parc Rittenhouse – 225 S 18th Street, Philadelphia, PA 19103
Residences at Ritz Carlton -1414 South Penn Square, Philadelphia, PA 19102
Residence at Two Liberty – 50 South 16th Street # 37, Philadelphia, PA 19102
Rittenhouse Square Info
Rittenhouse Row: http://www.rittenhouserow.org/
Friends of Rittenhouse Square: http://www.friendsofrittenhouse.org/
Rittenhouse Square Fine Arts Show:http://www.rittenhousesquareart.org/
Elementary School: Albert M. Greenfield School
High School: South Philadelphia High School
Frank L. DeFazio, Esq.
Prudential Fox & Roach, Realtors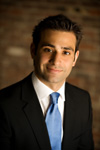 Search Philadelphia Homes
Top Philadelphia Condos 2014
Top New Construction Projects 2014
What Is Your Home Worth?
Get a 100% Free Expert Analysis That Includes Recent Sale Comps and Current Market Conditions.
From Our Blog
Philadelphia Phillie Chase Utley's Penthouse at The Ayer hit the MLS for sale back in October...
Read More»
New Listings
Search Our Site
Search Philadelphia Real Estate Blog